Finally, my blog is searchable! I have added enough content that scrolling endlessly through categories wasn't enough anymore.
What Directions I Used
As you might recall from my Successfully Deploying a Static WordPress Site post, I moved over to using Simply Static Pro to make my WordPress static. I finally got around to actually looking at the Set up search instructions and everything is live!
How Did I Enable Search
The directions above tell you to enable fuse and put

into your page. After doing this, the magic will happen. My first attempt resulted in zero magic. I did the following:
Enabled fuse search in Simply Static Pro
Created a WordPress Page
Added the

tag to the page
After waiting several weeks there was still no magic came. I missed two very important steps in the process! I needed to also generate the static site and not use my live site.
So
Step 5, generate your site
Step 6, access your static site
It took me a few weeks to come back around and test out these steps. I didn't want to add a random search box that didn't do anything. I tried testing before generating but it looks like I needed to generate the static pages. I've also tried testing while still able to access my live site and that also failed.
Where Is The Search?
The search can be found on the Search Page. I now have a Search Page link in the navigation as well. The below screenshot shows an example of the search link.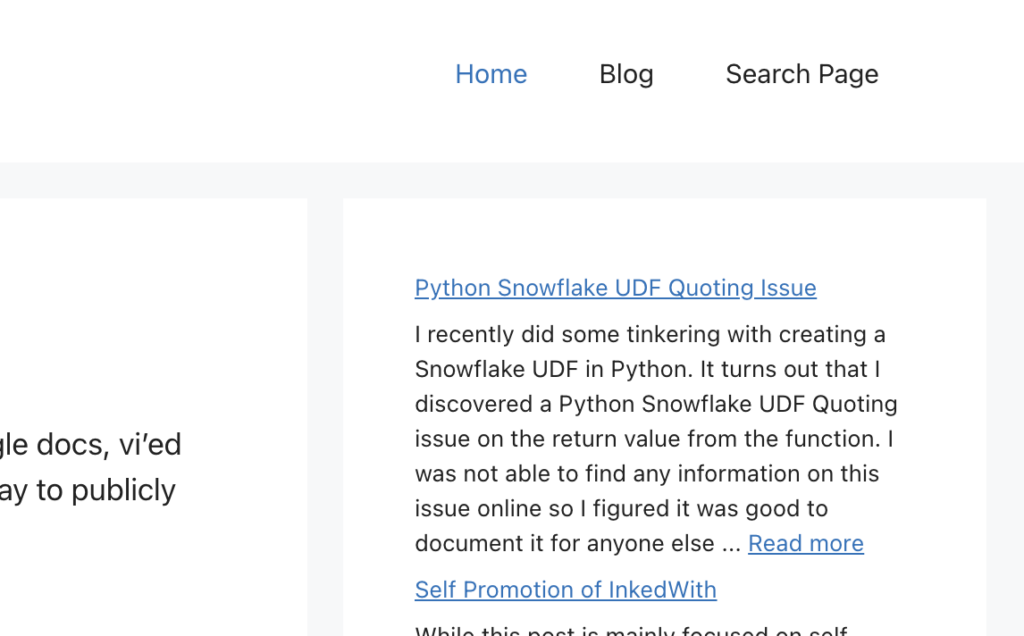 Also a quick look at the navigation being available on mobile.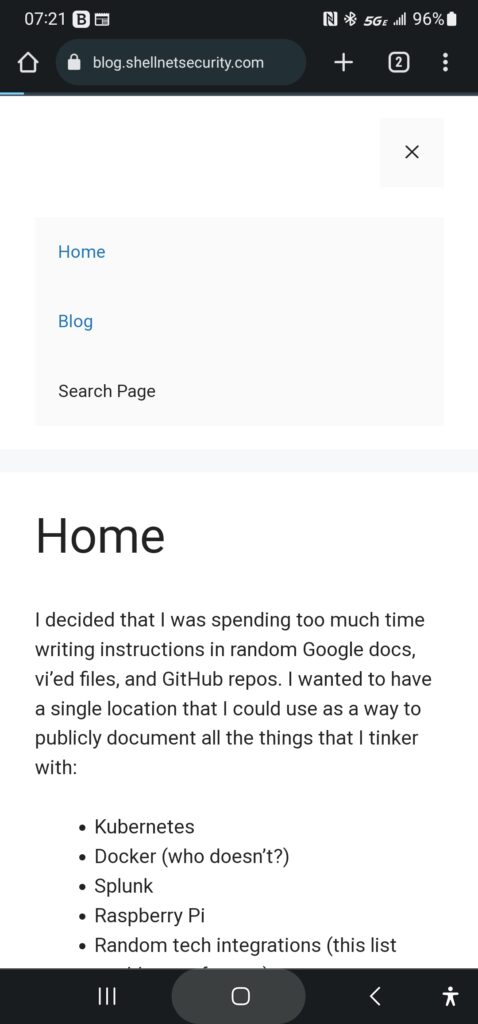 How Do I Search
Due to my issue with needing to access my blog via the static content, I've gotta provide the screenshot from mobile.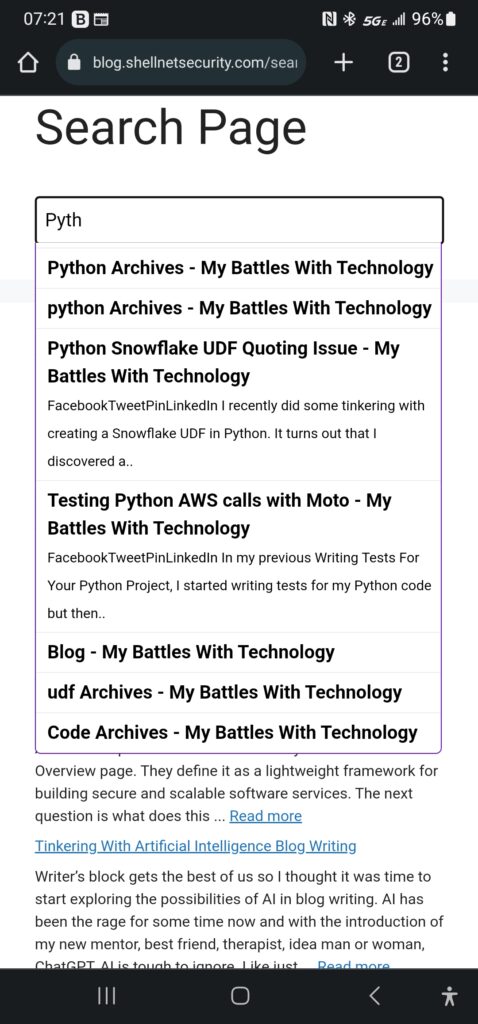 Searching is super simple. Just start typing in your search string and you'll start getting results!
Closing Out
It's great to finally have my blog searchable! I hope this helps others poke around at the content and see other stuff that's available.